Sports Chiropractic in Eden Prairie

Up Your Game
Athletes and active individuals, listen up! Playing sports puts your body under extra physical stress, which can mess with your nervous system's ability to create and maintain tip-top health. At Real Health Chiropractic Clinic, we're passionate about keeping sports enthusiasts of all ages and abilities in peak condition—from budding baseball players to professional athletes and everyone in between.
Unleash the Power of Sports Chiropractic
Participating in sports demands skills like eye-hand (or foot) coordination, timing, speed, explosive power, and more. All these abilities rely on a well-functioning nervous system for seamless brain-body communication. When there's interference in your nervous system, this connection falters, leading to subpar performance. Plus, impaired speed, timing, or coordination can leave you more prone to injury.
NEW PATIENTS

There's a reason why nearly every college, Olympic, and professional sports team has a chiropractor on board: they know that a properly functioning nervous system can boost performance, prevent injuries, and accelerate healing when the inevitable bumps and bruises happen.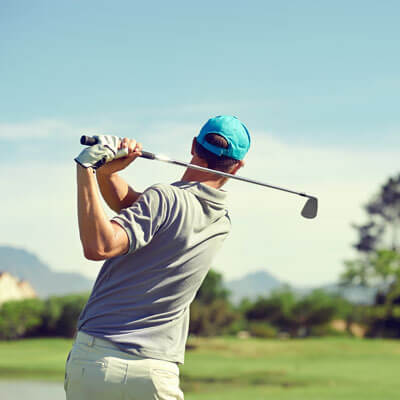 We've Got Your Back (and More!)
Although people typically seek our care to help heal and recover from an injury, many athletes have discovered that chiropractic care is great for supporting performance and preventing injuries in the first place.
Alongside spinal adjustments, Dr. ShaRhae provides extremity adjusting, which is especially beneficial for athletes. Some common issues we tackle include:
Sprain/strain injuries
Shoulder injuries
Rotator cuff tears
Runner's knee
Shin splints
Little League elbow
Tennis elbow
Ligament tears
Dr. ShaRhae collaborates with athletes to design exercise and stretching programs that promote healing and elevate performance. To complement chiropractic adjustments, we also offer kinesio-taping and massage therapy to support optimal health and function.
With over 20 years of experience, Dr. ShaRhae has worked with many athletes across various sports, such as baseball, basketball, football, hockey, and volleyball. She has even worked with pros from the Minnesota Vikings, Minnesota Twins, and Minnesota Wild.
Ready to Level Up Your Game?
Don't wait—contact us today to book your first appointment for sports chiropractic care and unlock your full athletic potential!
CONTACT US

Sports Chiropractic Eden Prairie MN | (952) 224-0607