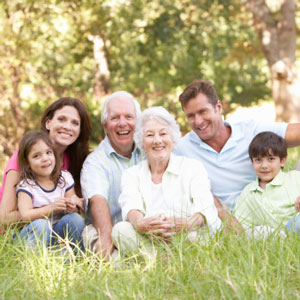 Our practice philosophy is simple: we want to help people of every age reach their health potential.
About Us
Our Family-centered Practice in Eden Prairie
Since 1999, we've always made family wellness the focus of our chiropractic care center. Real Health Chiropractic Clinic is passionate about working with community members of every age, from newborns, babies, and children to parents, grandparents, and moms-to-be. We provide experienced pediatric chiropractic care to the little ones in our practice and help athletes recover from injury and enhance their sports performance. We also offer nutritional counseling, massage therapy and premium prenatal care for those that are expecting.
Real You. Real Life. Real Health.
Our hope for our patients is to help them achieve an optimal state of wellness while enjoying life to the fullest. We're able to accomplish this through our compassionate, customized approach to improved health and vitality.
We know that every patient that comes in has a unique history of injury, a distinct genetic background, varying degrees of health potential, and differing levels of chronic stress and physical activity. Some have bodies that are free of injury and trauma; others suffer from toxicity and excessive degeneration. In the real world, patients cannot be treated with a cookie-cutter approach. We strive to view each of our practice members as a real person, living a real life, with real health issues that are unique to them.
Our Practice Difference
Here are some of the additional ways that we stand out in the Eden Prairie community:
Dr. Matousek is a Webster Technique practitioner. She uses the technique to help moms-to-be enjoy an optimal pregnancy and a stress-free birth outcome.
We have the skill and almost two decades of experience in the delivery of safe and gentle pediatric treatment.
Our office uses state-of-the-art diagnostic scanning technology in the form of the Insight Subluxation System.™
Customized treatment options are featured in our practice; we don't encourage our patients to conform to a rigid cookie-cutter approach.
We have a reputation for excellence in the areas of nutritional testing and counseling.
Our office attracts many professional athletes as well as weekend warriors due to our expertise in injury resolution and sports performance enhancement.
We differentiate our customized sports care into distinct seasonal and off-season approaches.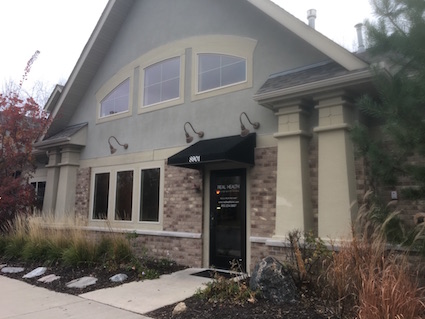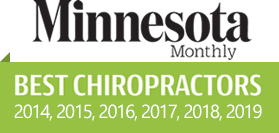 Dr. Matousek has received state recognition as a Top Chiropractor of the Year in Minnesota Monthly magazine from 2014-2019.
The compassionate care at our convenient location is supportive and patient-centered. Your well-being is our primary focus. Contact our chiropractic office today; we accept most insurances, including Medicare and Medicaid.
---
About Real Health Chiropractic Clinic | (952) 224-0607