Meet Dr. ShaRhae Angela Matousek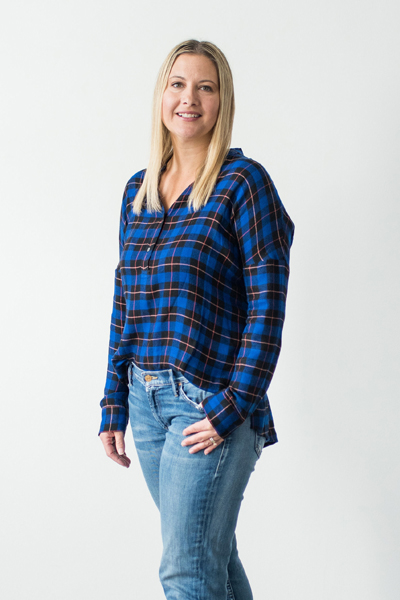 Since 1999, Dr. Matousek has delivered high-quality chiropractic care to practice members wishing to eliminate their pain, optimize their wellness potential and live a life of vibrant health.
At Real Health Chiropractic Clinic we welcome every member of the family, from newborns and children to moms-to-be and other adults, athletes, seniors and weekend warriors. We emphasize a gentle and customized approach to health care, with a particular emphasis on pediatric chiropractic, prenatal care, and athletic performance enhancement.
The Appeal of the Chiropractic Profession
From the age of 3, Dr. Matousek was a regular patient, visiting with her family chiropractor to get help with everything from ear infections to a sports injury. As a premed student, she took the opportunity to spend time in a local pediatric clinic. "All the kids in the office were screaming and crying, and you could see they didn't want to be there. It wasn't what I envisioned for myself."
On the advice of her mother, Dr. Matousek decided to take a deeper look into the chiropractic profession. After spending time shadowing a local chiropractor, she was deeply impacted by the sense of care and compassion she observed in his office. She subsequently enrolled at Northwestern Health Sciences University in Bloomington, Minnesota, graduating in 1999. "My studies opened up the world of chiropractic for me, as I truly began to understand the philosophy and science behind this healing art."
A Desire for Clinical Excellence
Dr. Matousek's thirst for knowledge had led her to pursue extensive postgraduate study involving many hundreds of hours in the areas of exercise physiology, nutrition, and extremity adjusting. She has also earned a distinguished fellowship in pediatrics and obstetrics through the International Chiropractic Pediatric Association (ICPA).
She has additionally completed advanced training in craniosacral therapy through the
Upledger Institute.
Many professional athletes have also walked through the doors of
her clinic over the years, including players from the Minnesota Vikings,
the Minnesota Twins, and the Minnesota Wild.
Life Outside the Office
Dr. Matousek is married and the mother of three active children. The entire family is highly involved in community sports, including baseball, basketball, football, and volleyball. As a member of the volleyball board of Eden Prairie, and a loyal booster association sponsor, Dr. Matousek is dedicated to the community she loves.
We'd love to welcome you or your child as a new patient. We're very accommodating and offer same-day and Saturday appointments for your convenience. Contact us today and let us help you get on the path to health and wellness.
---
Chiropractor Eden Prairie | (952) 224-0607