Massage Therapy in Eden Prairie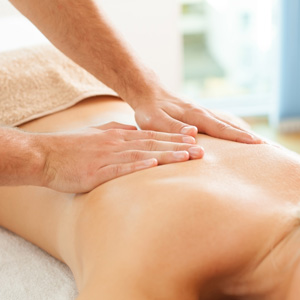 Offered on-site, massage therapy can give a remarkable boost to your healing and help you feel incredible. We specialize in therapeutic and hot stone massage. Your session can be customized to your specific wants and needs, whether you require deep muscle, sports injury or relaxation massage.
Craniosacral Therapy
In addition to our other massage therapies, Craniosacral Therapy (CST) is a gentle technique we utilize to check for and release any imbalances in the cranial plates, the sacrum, and the connecting tissue. This therapy allows the tissues to relax and unwind, allowing the body to correct imbalances. We use very light pressure to locate and release these imbalances. Craniosacral Therapy is a great technique to tie into any other treatment!
It can help:
Plagiocephaly
Colic
Ear infections
Migraines / Headaches
Sinus problems
TMJ / Palate issues
Scoliosis
Torticollis
Hip/Knee/Shoulder pain
Tension the keeps coming back
And so much more!
Contact us today to schedule your appointment! Walk-ins are welcome, and same-day appointments are available.
---
Massage Therapy in Eden Prairie | (952) 224-0607